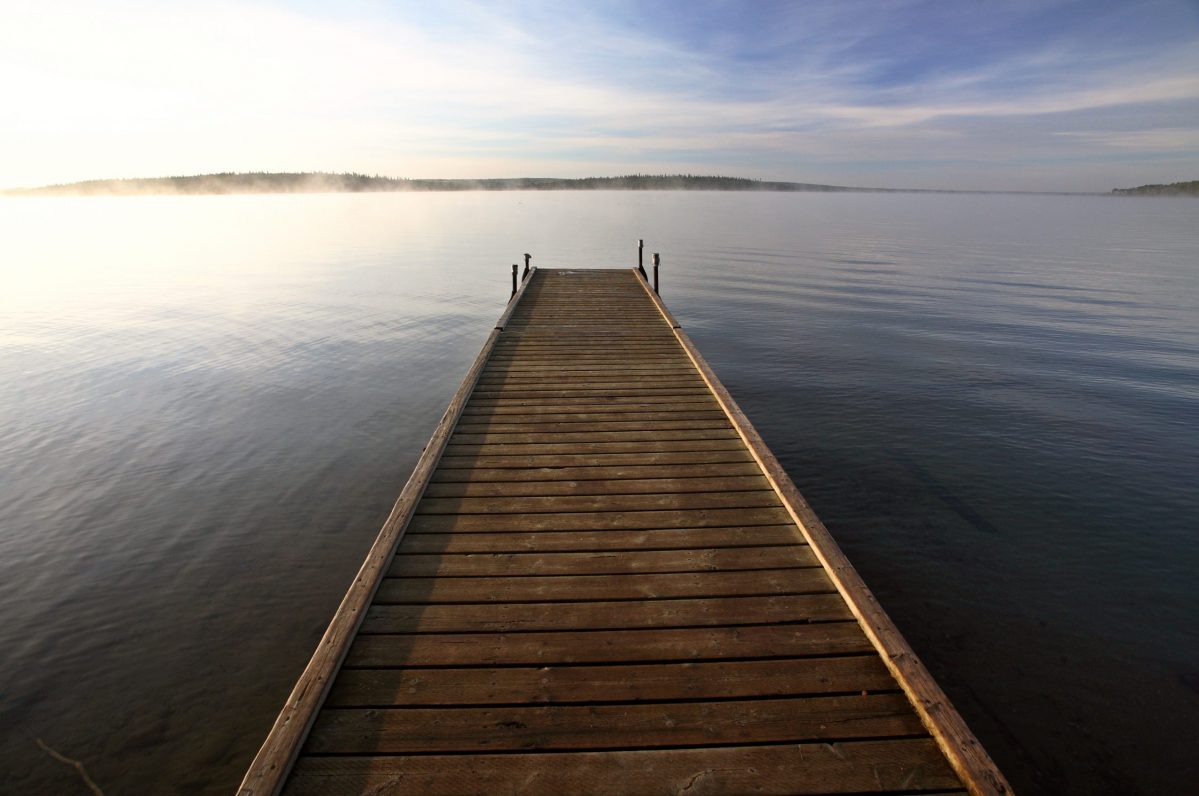 If you have a wooden boat dock, then you know what a challenge it can be to keep the wood dock stain on the boards looking good. It usually gets full sun all year long and ends up turning gray and moldy. To avoid this, it's important to protect your wood dock with a quality wood stain that will not only perform well, but is safe for use around water.

Water Based Wood Dock Stain Vs. Oil Based Wood Dock Stain
When choosing a wood dock stain, you should go with a product that's water-based and eco-friendly so it isn't harmful to aquatic life. Oil based stains are usually a bad idea for this type of project. Getting oil based stain overspray into the water can be very harmful. There are several low VOC or eco-friendly options to choose from.


The Best Stain for Docks and Marinas
DEFY makes a semi-transparent wood dock stain called MarineSeal Wood Dock Stain that is safe for use on marinas and docks. It's a water-based product that you can use without worrying about it harming aquatic life. In addition to being eco-friendly, it also has added zinc particles that give added protection against harmful UV rays that cause graying and fading. With the amount of sun and exposure docks get, you'll want all the protection you can get. Choosing a higher quality product means you'll be staining your dock less frequently. If you don't want to go with a semi-transparent stain, and would rather use a solid stain to completely hide the wood grain, consider #1 Deck Advanced Solid Color Wood Stain. It comes in 6 colors that will give great protection against fading, graying, and peeling.
Steps to Stain Your Wood Dock
Before staining, it's a good idea to clean the wood first. DEFY also has a safe wood cleaner for docks and marinas called MarineSeal Wood Dock Cleaner. Use that first to clean the wood, then use a pressure washer to rinse it off. Once it's dry, the wood is ready to stain. The best way to apply it is to give the wood 2 coats of stain using a car wash brush. This saves your back and your knees, and it makes your project go quicker. Just remember to only apply enough stain that will soak into the wood. You don't want to the product to puddle on the surface, otherwise it could peel. The advantage of using a water based dock stain like this, is that it dries quickly. Many oil based stains are slow to dry, and dock owners frequently have problems with tracking stain onto their boats because of this. For a more in depth look at oil based versus water based stains, check out our other article Oil Vs Water Based Deck Stain
Now that know how to successfully stain your wooden dock, go ahead and give it a try, it's not that difficult. Let us know if you have any questions along the way by commenting below.