Arborcoat WaterBased Stain Review
Arborcoat WaterBased Stain Review
Manufacturer Description: Arborcoat WaterBased Stain, a premium quality waterborne alkyd/ acrylic semi-transparent stain formulated to penetrate and protect wood, resist abrasion, and beautify wood decking, siding, fencing, shingles and furniture. Its colors are semi transparent, allowing the color and the grain pattern of the wood to show through. As a complete system for decks the Arborcoat® stain must be coated with Arborcoat® Waterborne Protective Clear Coat (636). It can be applied to siding, new or previously coated with transparent stain.
Arborcoat WaterBased Stain Review
This product was very difficult to apply, it doesn't absorb easily in to the wood. Penetration was not very good, the product laid on the surface looking more like thin paint. 14 month weathering tests were pretty good.  The product held its color and only showed minor peeling and mildew growth in the denser grain of the boards.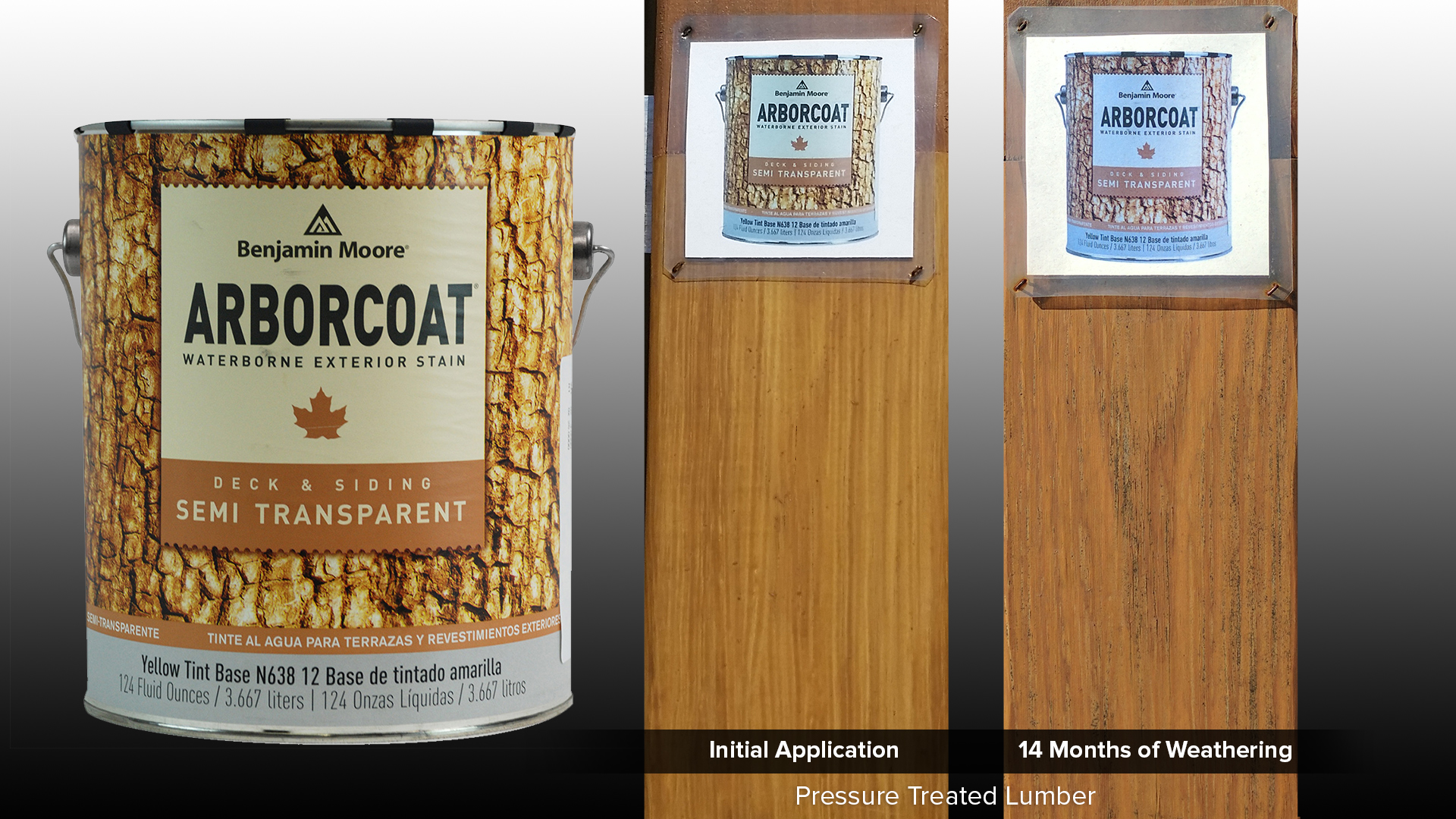 Odor (Strong Odor=0, No Odor=10)
8
Resistance to Graying (After 1 Year)
7
Resistance to Mold & Mildew
4
Resistance to Graying (After 1 Year)
6.3
Resistance to Mold & Mildew
7.6
Add your review