Penofin Ultra Premium Stain Review
Penofin Ultra Premium Stain Review
Highlights natural wood look
Finish looks ok
Manufacturer Description: Penofin Ultra Premium Red Label wood stain was created to meet the demand for an exterior wood finish that outperforms all other transparent wood stains. The highly-penetrating Brazilian Rosewood Oil base, from sustainably harvested seeds, protects and nourishes wood fibers far deeper than any other stain. With the added mildew protection the "dark menace" will not attack wood so easily, and helps preserve that freshly-milled look.
Penofin Ultra Premium Stain Review
Transparent On application, Cedar does a nice job of highlighting the natural wood look. Wasn't the best product for applying and penetration. (*Instructions stress wiping the stain after applying to reduce sticky finish. Even though the finish looks OK, who really wants to wipe their entire deck after staining?) Performed terribly in exterior weathering test, losing all color and turning black with mildew within 14 months.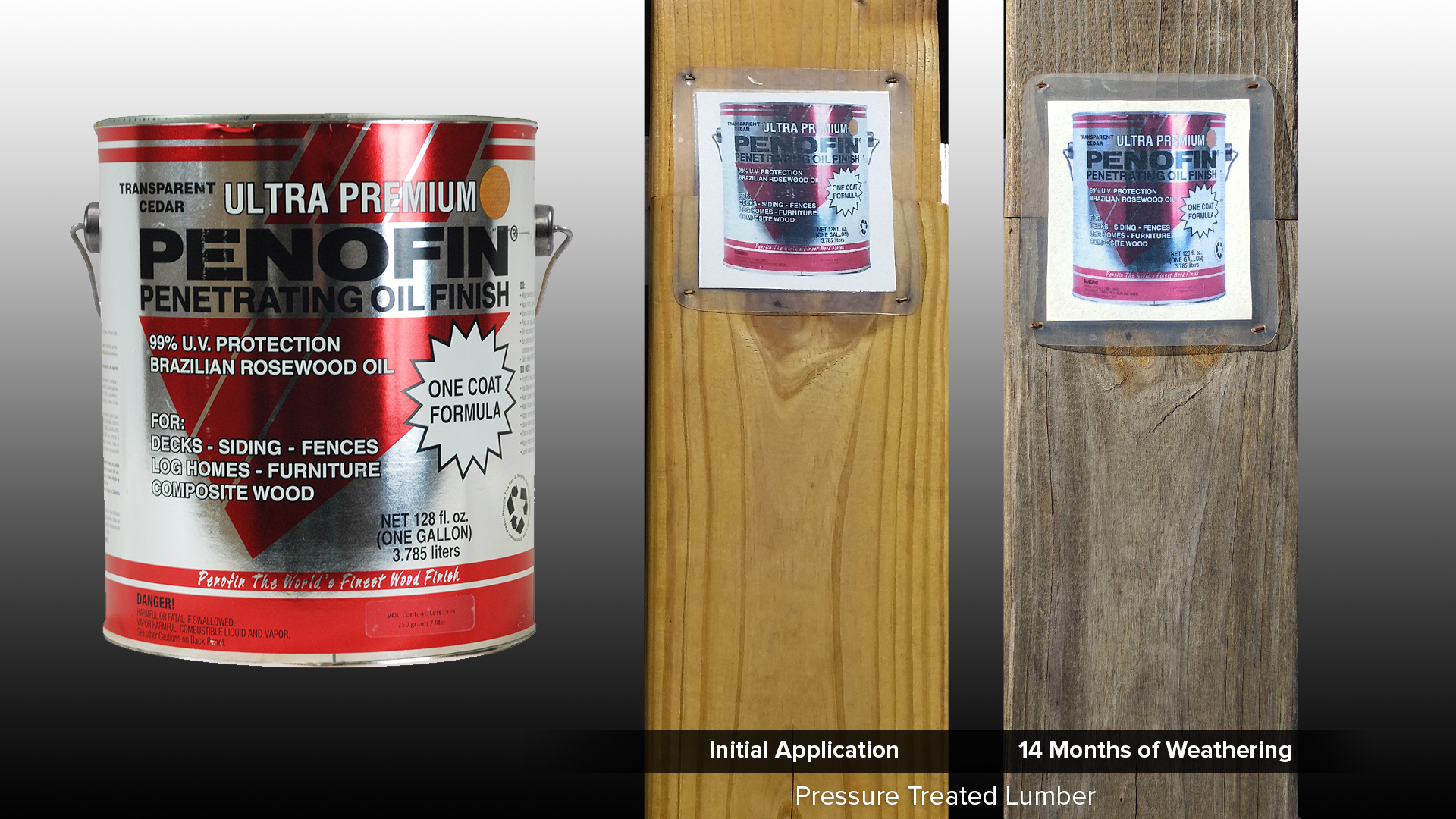 Odor (Strong Odor=0, No Odor=10)
5
Resistance to Graying (After 1 Year)
0.5
Resistance to Mold & Mildew
0.5
Resistance to Graying (After 1 Year)
3.6
Resistance to Mold & Mildew
3.6
PROS
Highlights natural wood look
Finish looks ok
CONS
Have to wipe whole deck after applying
Lost all color in less than 14 months
Turned black in less than a year
Add your review