Superdeck WaterBorne Stain Review
Color held up in testing
No darkening
Eco friendly water-based
Manufacturer Description: SUPERDECK® Semi-Transparent Waterborne Stain is a high quality stain that will provide a rich sheen and total wood protection from the elements. The waterborne formula contains UV blockers to protect the wood from prematurely graying. This product is designed to offer outstanding penetration and water repellency giving maximum protection to all your outdoor wood surfaces. Product is specially formulated to resist growth of mildew and algae on the coating's surface. For all seasons and all environments.
Superdeck WaterBased Stain Review
Product was difficult to apply and looks terrible when applying, almost like applying paint instead of stain. The stain looks like "yellow-paint". Held color pretty well in 14 month exterior exposure testing but some mildew growth was visible.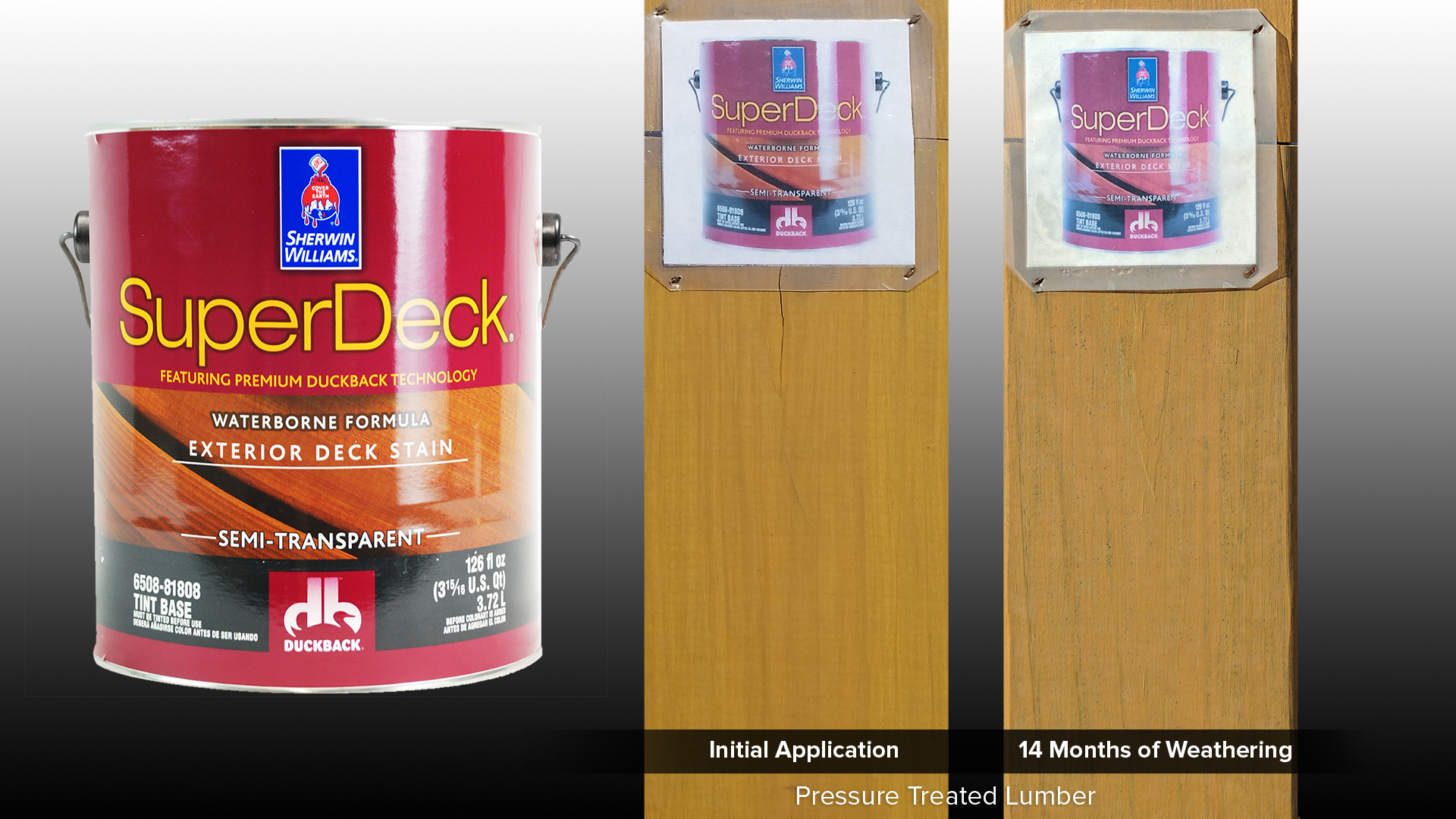 Odor (Strong Odor=0, No Odor=10)
6
Resistance to Graying (After 1 Year)
8
Resistance to Mold & Mildew
3
Resistance to Graying (After 1 Year)
7
Resistance to Mold & Mildew
6.3
PROS
Color held up in testing
No darkening
Eco friendly water-based
CONS
Difficult to apply
Mildew growth visible
Initial application did not look good
Looked more like yellow paint
Add your review