Penofin Oil Stain exterior wood finishing products on your wood projects to beautify and protect against fading, discoloration, mold and mildew. Penofin transparent exterior finishes were formulated to enhance and protect the natural beauty of wood and to prevent discoloration from the sun's ultraviolet rays. Penofin resists stains and retards nail bleed. Penofin complies with all national and local air quality regulations.
Penofin Oil Stain Review
Penofin Blue has a small odor. This product is easy to apply and absorbs well into the wood. The initial appearance looks pretty good, but not great. The instructions stress wiping the stain after applying to reduce sticky finish. Even though the finish looks OK, who really wants to wipe their entire deck after staining? 14 month weathering results were the worst of anything we tested.  Severe failure, graying, color loss and mildew growth were all terrible.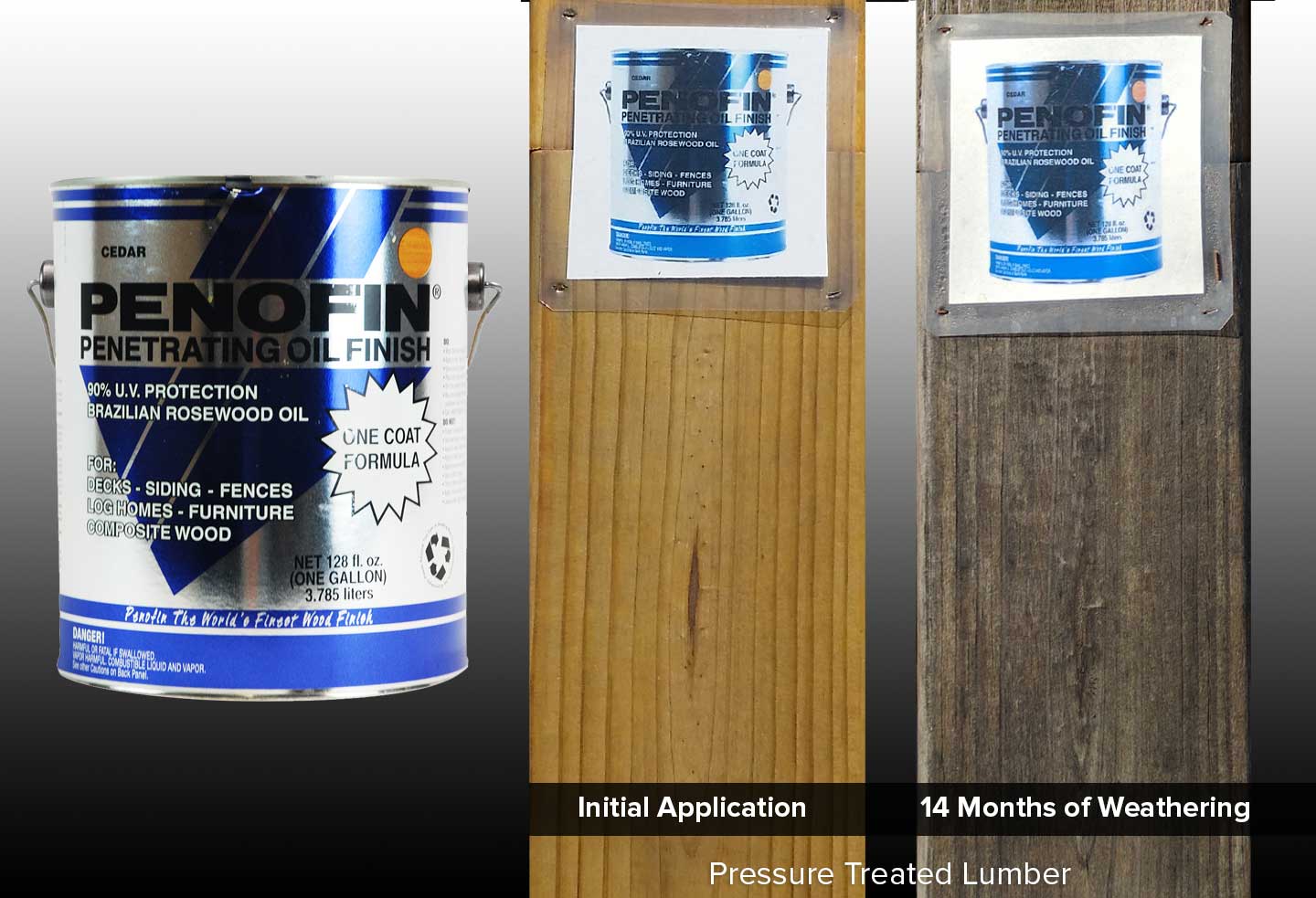 Odor (Strong Odor=0, No Odor=10)
4
Resistance to Graying (After 1 Year)
0.5
Resistance to Mold & Mildew
0.5
Resistance to Graying (After 1 Year)
5.4
Resistance to Mold & Mildew
6.6
PROS
Easy to apply
Penetrates well
Initial application looks good
CONS
Required to wipe stain
Complete failure well before 14 months
Extreme darkening
Mold and mildew growth
Slight odor
Not eco-friendly
Add your review
|
Read reviews and comments